1-Here we arrived at the last stage,the last card.
First please WATCH carefully the Noblet-Flornoy (1650) card:
-Then compares it with this another decks examples:
Dodal-Flornoy ( 1710-1715) :
Conver ( 1760 ):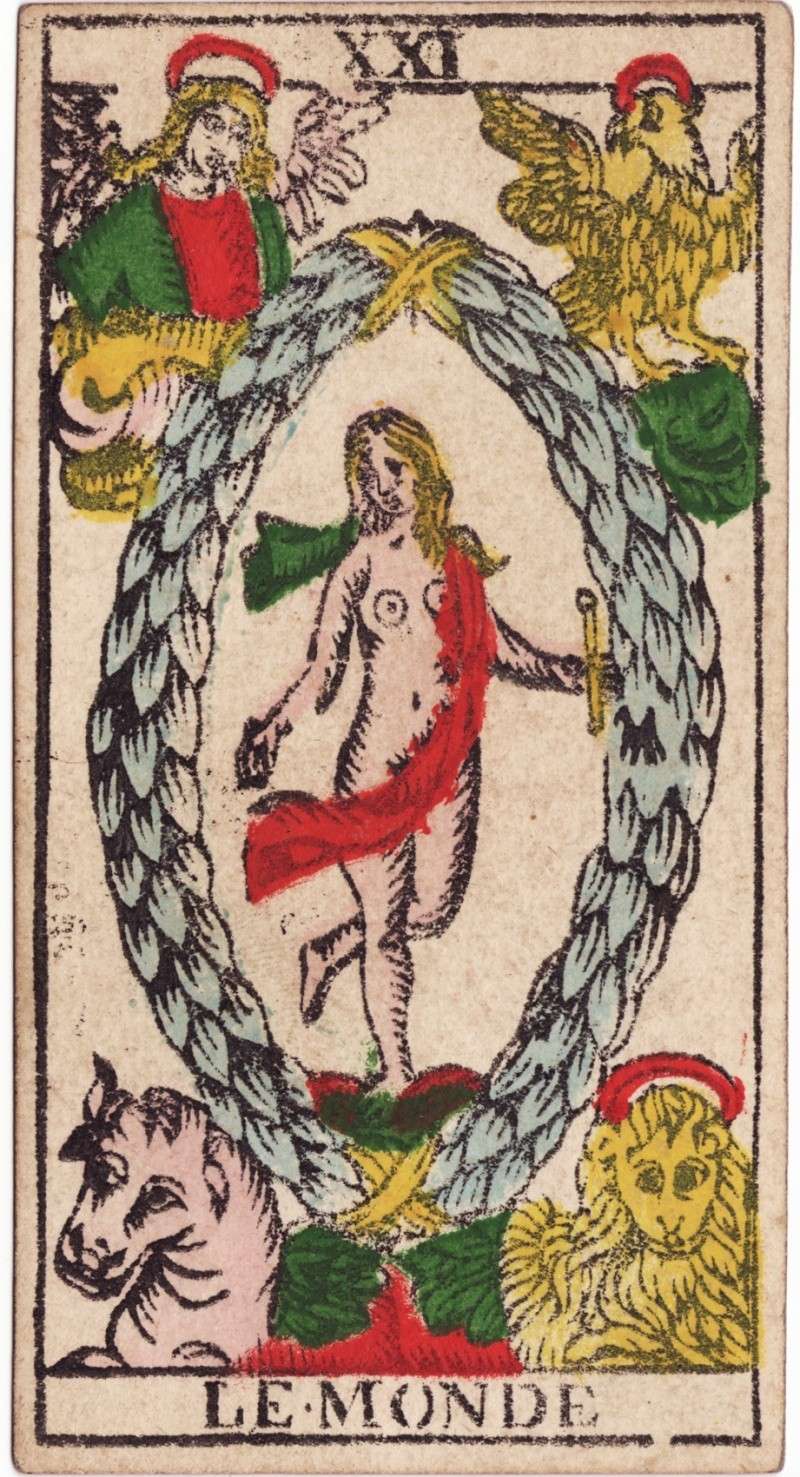 Vieville ( 1650 ):
2-All is around the figure inside the mandorla:
Is a male or female figure ?
-Check the historical progression of the decks as all were done.
Is not there something odd ?